Westinghouse Generator iGen 1200

A lightweight model for lite users.
* 1,200 Starting Watts / 1,000 Running Watts
* Lightweight and Easy to Carry 15 kg with Handle
* Ultra-Silent Running from only 51 dB(A)
* Up to 15 Hours Run Time with 2.8 Litre Fuel Tank
* Digital Inverter Technology – Safe for Electronics
* 2-Year Domestic Use Warranty (conditions apply)
2 Year Domestic Use Warranty
(conditions apply)

FREE SHIPPING AUS WIDE
Delivery: Next Day Despatch
Features
Below are just some of the features that are built into the Westinghouse range of generators.  Click on each feature to see more.
How to Select Your Generator
Not sure what size Generator you will need???  Westinghouse have made that easy too with guide on how to work out the best size for your camping needs.  Simply follow the steps below…
1. Identify the devices you want to power simultaneously. Record the starting power and running power demands of each device in Watts.
2. Add up the running power of all devices. This total must be less than the generator's rated running power output.
3. Identify the device with the highest starting power demand. Add this value to the running power demands of the other devices. This total must be less than the generator's rated starting power output.
4. Select either a Professional or Utility Series generator for standalone plug and socket connection to portable electric devices. The RCD safety switch equipped PRO models offer you the best protection against electric shock as per Australian WH&S Regulations.
5. Or select a Utility Series generator if your application requires it to be connected to a fixed electrical installation by a licensed electrician. The RCD safety switch fitted to the PRO models will trip on load if connected to a multiple earthed neutral (MEN) electrical installation.
Working out Power Demands
To assist your further in working out the best generator for your needs, Westinghouse have provided a useful table that shows approximate wattage usage for most household appliances.  Although the table shows many items used around the house, many of these similar items are now used in caravans.  It should be remembered that the table is an approximate guide only as to the running and starting power demands of common devices. There are large variations in the performance of different makes and models of electrical devices and the manufacturer's specifications are often inaccurate or misleading. High power, low duty cycle devices such as welders and plasma cutters are especially problematic in this regard.  It is recommended that the generator and powered devices be trialed to ensure that the combination performs to your satisfaction.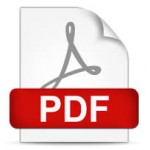 Download the Westinghouse watt estimator guide
For more detailed generator selection advice, refer to the consumer guides at westinghouseoutdoorpower.com.au
Warranty & Service
All Westinghouse generators are backed by a two year domestic warranty. Westinghouse also provide an Australia wide dealer network catering for maintenance, repairs, services and genuine spare parts. This is essential if using your generator whilst out camping or travelling around Australia.  Below you can download the full list of Service Agents.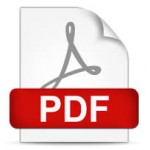 Westinghouse Generator Range