Ground Dog Screw In Tent Pegs & Awning Anchor Kits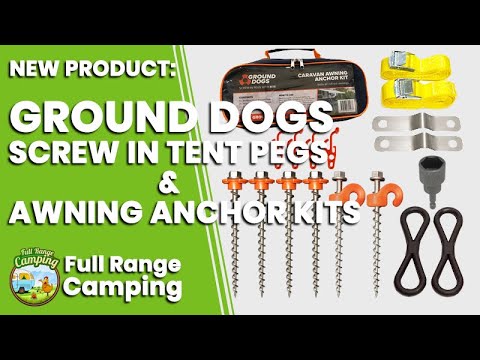 Ground Dog Awning Anchor Kits and Tent Pegs are the only pegs you will ever need.  Whether it's for the tarp or to secure the awning, chances are, you probably have struggled with the right tent peg for the job.
One that will cover all types of ground, from soft sand to hard as concrete gravel.
Look no further.  Your prayers are answered.