The Camp Kitchen – Cookbook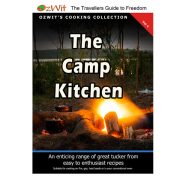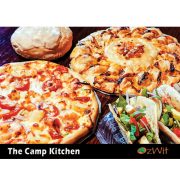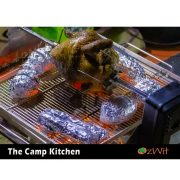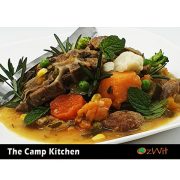 4 in stock

The Camp Kitchen has been developed after years of listening and conversing to the camping and travelling communities of Australia. This unique book offers a creative range of camp oven and camp cooking delivering satisfaction to all campers and cooks alike.
Grilling, rotisserie, frying, stewing, baking and some salad recipes are included in this awesome book. Beginners and experienced camp cooks will find an array of various flavours to match their cooking ability.
Recipes including:
* Breads
* One pots
* Pizzas
* Dough
* Pastries
* Gluten free
* Vegetarian
* Seafood
* Beef
* Pork
* Chicken
* Lamb
* Mince
* Cakes
* Salads
The wide range of flavors in this book will have your guests drooling and wanting more. Everything from starters, mains, salads and desserts are in this book just waiting to be devoured.
Included in The Camp Kitchen are tips, hints and guides, measurement conversion and herb companion charts to help your creative flair. Full colour photos of over 70 recipes this sixty page recipe book will keep you, your family and friends busy at home and on many camping trips for years to come.
Every product is unique, just like you. If you're looking for a product that fits the mold of your life, the New! The Camp Kitchen is for you.

Delivery: Next Day Despatch
$7.95 Flat Rate Australia Wide
4 in stock