Majestic Double Arm Swing Bracket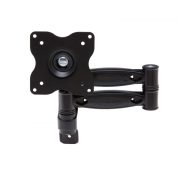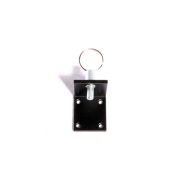 * Majestic UFO X TV Antenna Junction Box. This is the splitter box that fits both the Majestic UFO and Majestic UFO X.
* The Majestic UFO X TV Antenna Junction Box comes standard with the Majestic UFO X Antenna.
*  It has 12 Volt Input socket (power cable not supplied).
*  One Output which connects to the UFO X TV Antenna.
*  Two Outputs which connect to TV or FM Stereo system.
*  The Junction Box has a Green LED Light to indicate there is power coming to the Junction Box.
FREIGHT: $15 AUS WIDE(free shipping if added with a tv)
3 Year Warranty
Quality & Manufacturer Defects

Delivery: Next Day Despatch
$15 Flat Rate Australia Wide

Product Description
The ARM2601 comes with a locking pin designed to lock your TV against the wall during transit. This arm provides the perfect solution to most installations. Excellent for those looking for an arm that can lock when not being used, simply lift the locking pin and lock it in place, same to extend the arm. The Vesa plate is designed for Majestic TV's and many other brands.
The Arm comes in Black and also has removable covers to allow you feed cable through so that your installation is nice and neat. Finally the plate that fits to the TV, has thumb screw which you can simply unscrew to remove the TV from the Arm.
Note: It is recommended to remove the TV from the Arm during off-road transit.
Adjustable angle: 15 degrees up/down & left/right
Maximum load: 15kgs
Suitable for TV sizes: 10″ – 22″
Distance to wall: 84-405mm
Dimensions:
240H x 230Wx 80D mm Against wall
240H x 115W x 410D mm Extended
Weight: 1.35kg
Vesa Size Avail: 75mm, 100mm
TV Sizes: 10″ to 22″
Formats: 240H x 115W x 410D (mm) Extended
Features: 240H x 230W x 80D (mm) Against Wall
Colour: Black
Accessories Supplied: Locking Pin, Screws, Manual
Majestic TV Range & Accessories