In this article we introduce Kev and Cristina who hit the road in 2017 and have since founded Nomads Around Australia, a website dedicated to interviewing other nomads and giving them the opportunity to share their stories so we can all be inspired to see what is achievable and how easy it is to live 'life on the road.'
Nomads Around Australia was started by two bus lifers, Kev and Cristina. Leaving the big smoke (Sydney) behind, they haven't looked back! They decked out their '92 Hino YeYe (with the help of a few mates), and have now been living in her since 2017.
After meeting a lot of amazing people living nomadically, it was clear that they each had unique and interesting reasons for trading bricks and mortar for rubber and road. It makes sense to have a chat with such interesting people and find out more doesn't it? Now, make no mistake, there's plenty of stuff out there about living van and bus life. But most of it is based in Europe or the US. And with so many living like this down under, Kev and Cristina felt it only fair to throw in a little Aussie flavour…
… And like that, Nomads Around Australia was born.
Each episode of Nomads Around Australia interviews someone new and takes a deep dive asking questions like "how to start living in a van or bus", "why do you love living in a van or bus" and "what is the biggest challenge of living in a van or bus". Some of the replies include saving money, exploring new places, and living in a van with a dog!
As we've said, there's a lot of variety from one week to the next. For example, some interviewees decked out their own rig, others picked up a previously converted setup. Some live in a bus while others in a van. There are families, couples, single women, and men of all ages. Job titles include architect, programmer, jigsaw puzzle maker, barista, graphic designer, tour guide, receptionist, and entrepreneur. But although there are a lot of differences, they all have one thing in common…
… they love how they live!
Below is a short video introducing Nomads Around Australia. To see more, head on over to their site where you can watch more episodes. www.NomadsAroundAustralia.com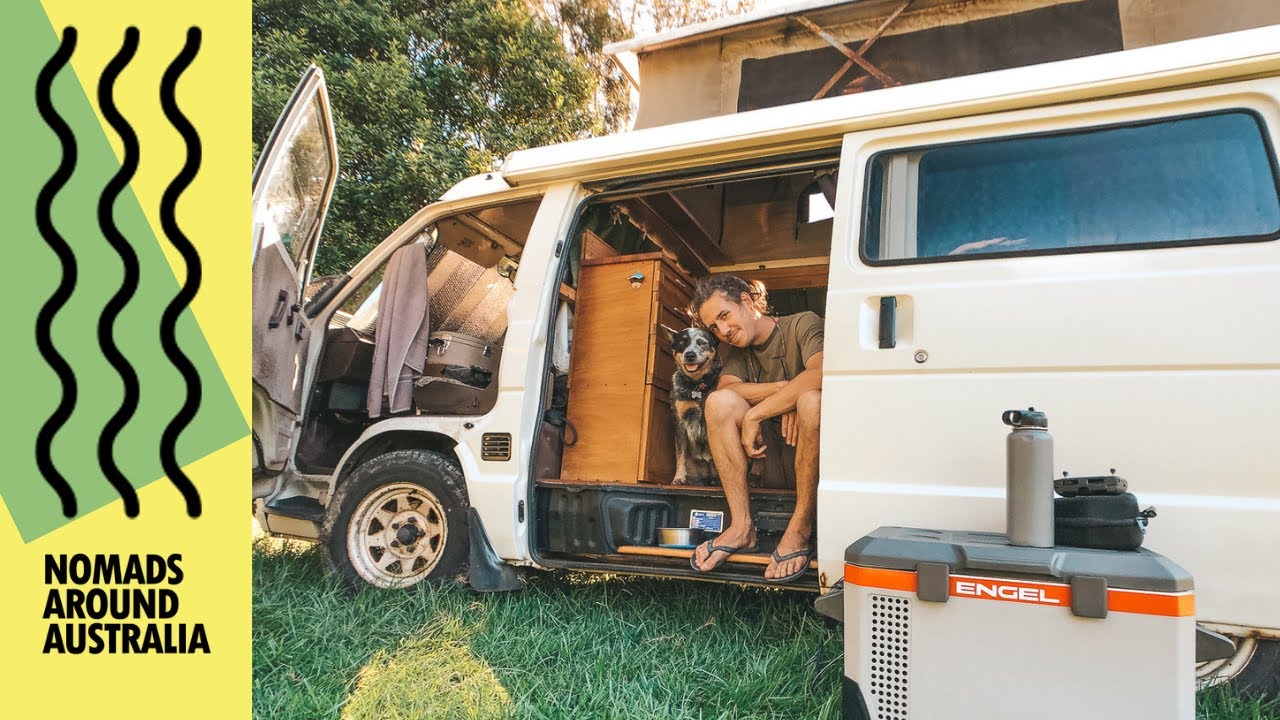 Leave a Comment